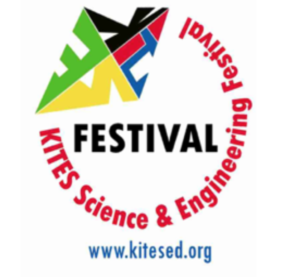 Announcing the 2023 KITES Science and Engineering Festival
After a three-year hiatus brought about by the COVID-19 pandemic, we are thrilled to announce the 9th Annual KITES Science and Engineering Festival will take place on Friday, October 27, 2023 from 9:30 am to 2:00 pm at Coretta Scott King Young Women's Leadership Academy (CSKYWLA) and Harper Archer Elementary School.
If you believe that your love of science and engineering is worth sharing, please consider signing up to serve as either an exhibitor or a volunteer. With your help, we can engage the students of CSKYWLA and Harper Archer through hands-on activities and help them recognize their potential to be our nation's future scientists and engineers.
Hope to see you there!